Champagne Elegance at the Four Seasons
Next day was the couple's Muslim Ceremony followed by Reception. She wanted something simple and ethereal for ceremony set up on the lawn and no heavy flowers. Entrance to the aisle was dramatic with two very large arrangements and the aisle had a thick carpet of rose petals. The raised area had a few pieces of furniture with same style of flowers. Guests from both sides took over the library and front lobby for the procession and bride's family awaited to welcome back on the lawn. Dhol player's sound was an indication that groom's procession was about to come out for ceremony. There was a lot of dancing before they made their way up to the altar. Bride came out looking radiant in her father's arms and walked down on the tune of Halo which was being played on sitar. After the short ceremony, guests made their way to Wetherly Terrace for cocktails and couple went up on roof top for some photos.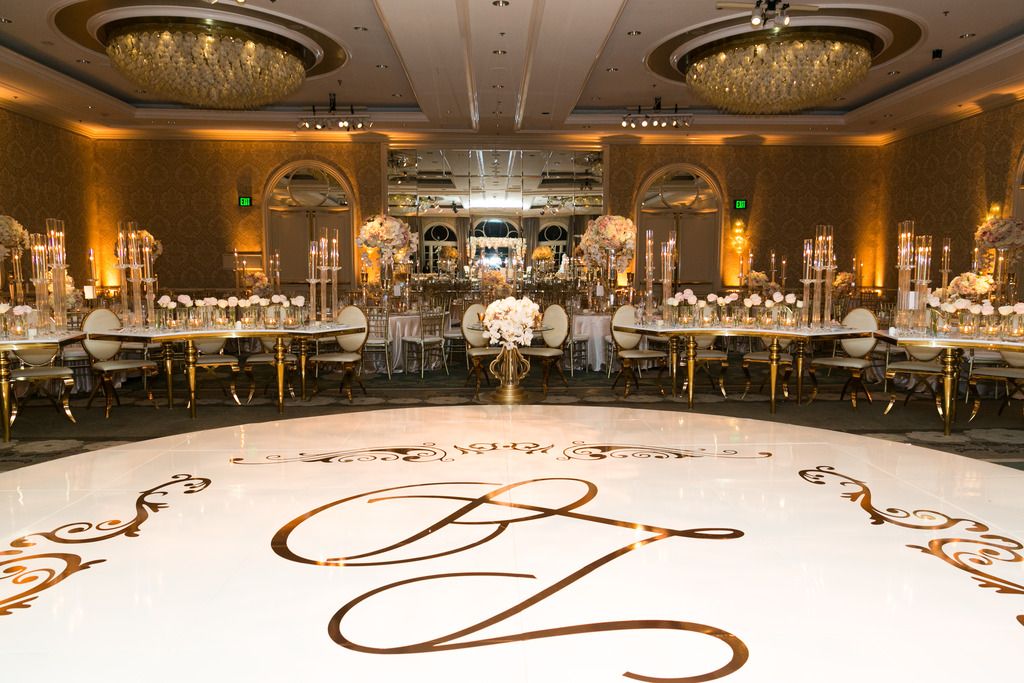 Ballroom was bathed in sea of pink and gold lighting. Rose gold, gold and champagne colors were mixed and the curved tables around the dance floor looked elegant. Stage was per bride's inspiration with a simple backdrop of flowers cascading down. Period furniture added to the charm and end tables and consoles on either side of the stage were decked with flowers. Pastry chef at Four Seasons did a fantastic job of copying bride's embroidery on the cake which was breath taking.


Couple made their entrance amidst noise from a lot of their friends and first dance was on cheap thrills which brought the guests on their feet. Bride's father thanked everyone and in between courses, more speeches, dancing, entertainment the dance floor was open to invite guests. In no time there was no room on the dance floor and guests did not let that get in their way so they danced on the carpet by their tables. The joyful and memorable night came to an end with guests looking forward to the next day farewell brunch.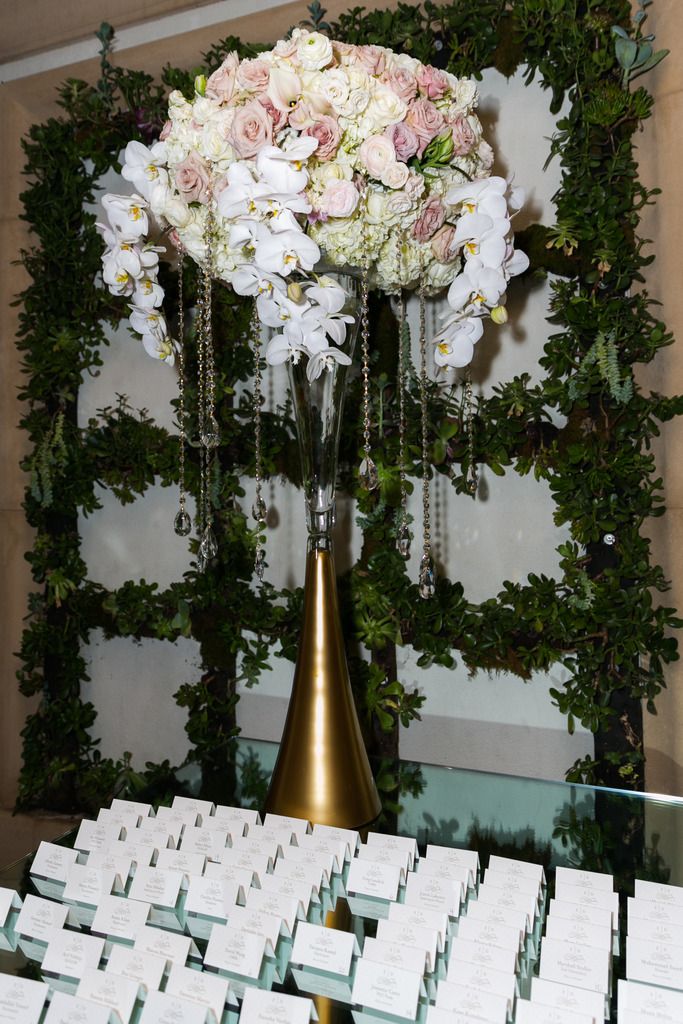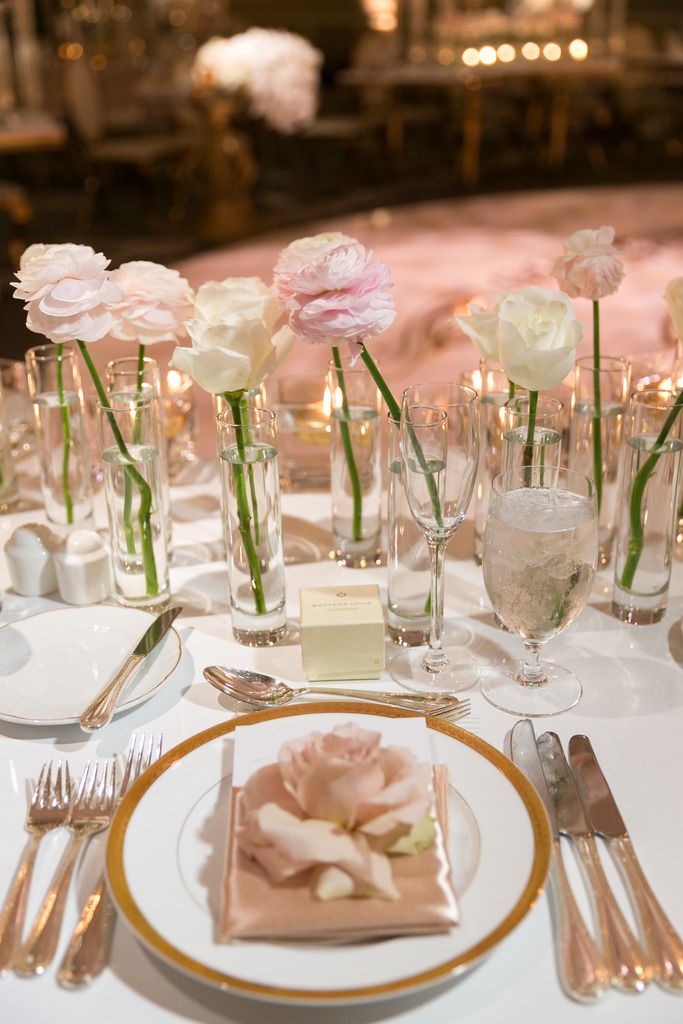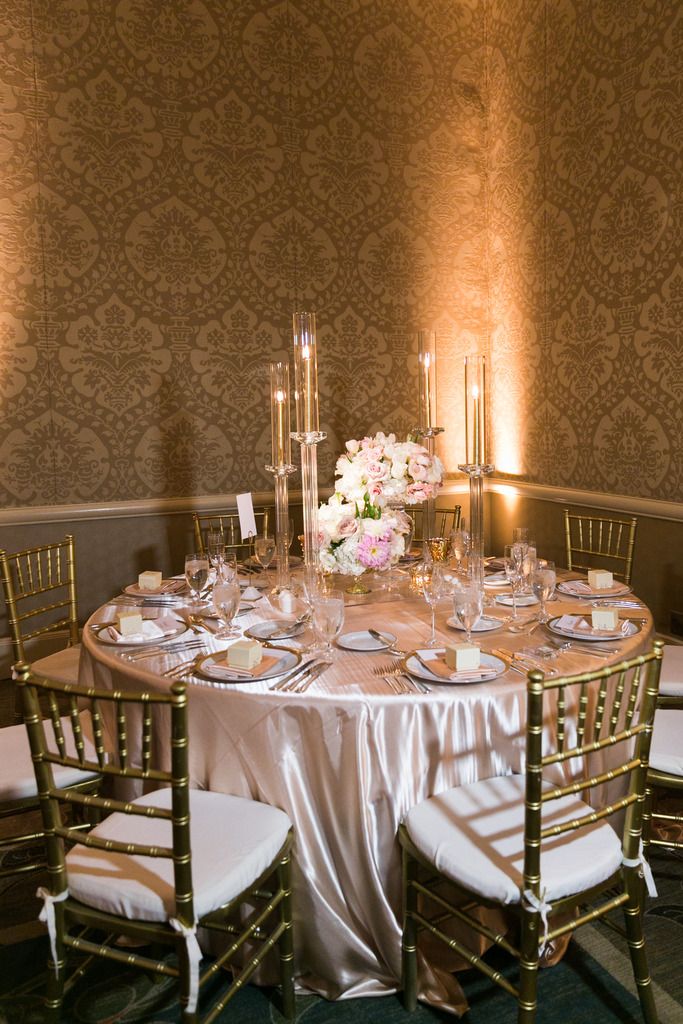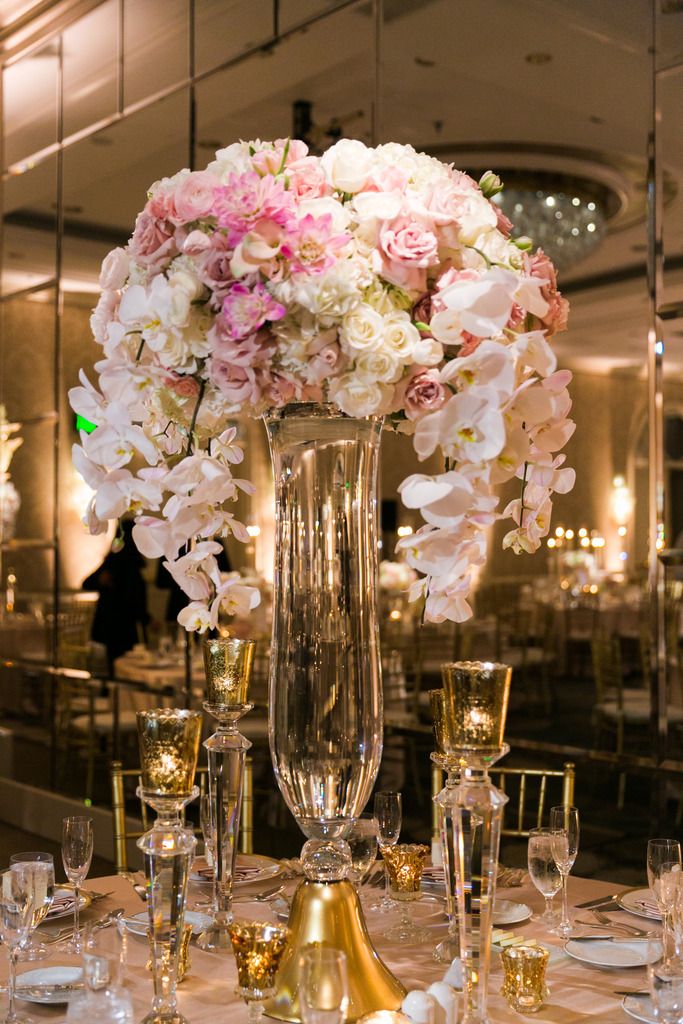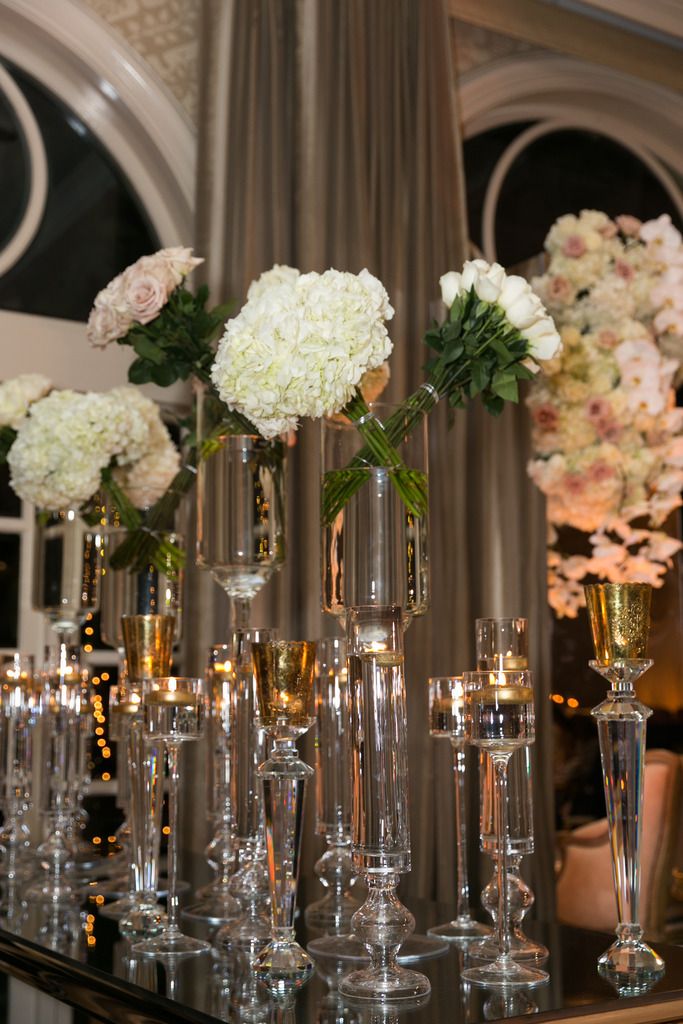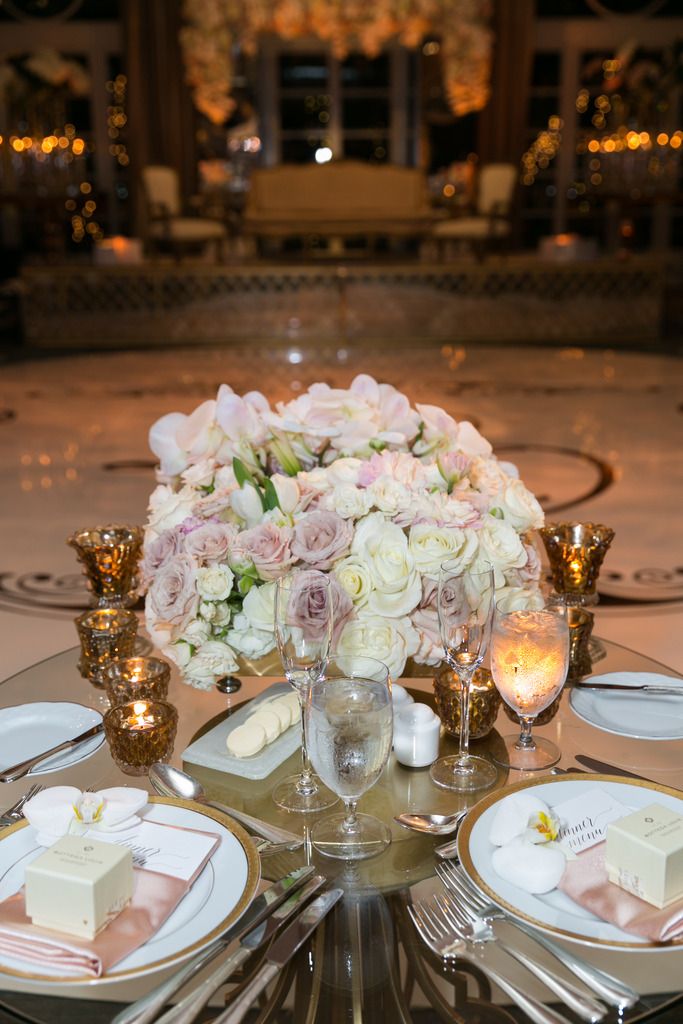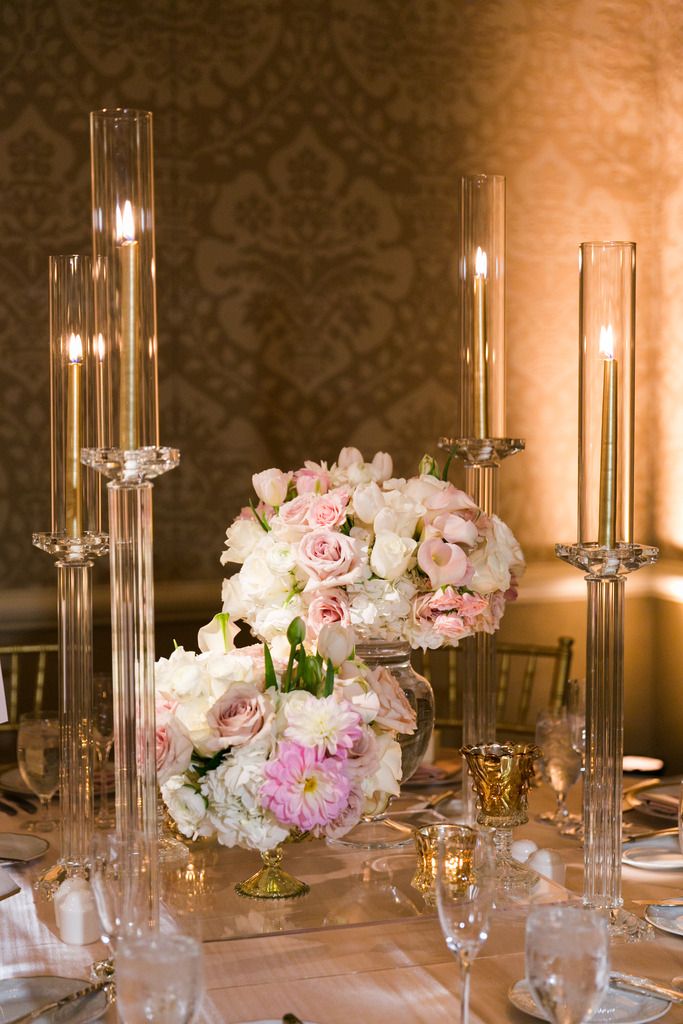 Special thank you to our vendors:
Venue: Four Seasons Los Angeles
Florals: Square Root Designs
Linens: Wildflower Linens
DJ: Special Occasions DJ
Lighting: Images by Lighting
Photo: Luna De Mare Photography
Videographer: Robert Michaels Films
Rentals: Palace Party Rentals
Furniture: Etablir
Sitar Player: Ronobir Lahiri
Hair/Makeup: Linda Chirac
Favors: Bottega Louie
Design/Planner: Exquisite Events